iCloud Photostream and DSLRs don't seem to be a... →
I'm trying to find a smooth workflow between cameras, computer, and iOS.  I was hoping iCloud's Photostream might help with this, but I didn't know how well it would handle the loads of images I take with my digital camera.  This helps the answer my question somewhat.  In short, it doesn't help very much since the Photostream copies all of the most recent photos and...
The Wacom Inkling | The Ministry of Type →
Ancho Chile and Pumpkin Mole | Recipes | The... →
4 tags
4 tags
4 tags
4 tags
4 tags
4 tags
4 tags
4 tags
4 tags
1 tag
Watch
POPA available for pre-order, $75. Put a shutter button on your iPhone (by Beep Industries)
AirPlay Mirroring, TV Out, and the Apple TV →
I have to say, that AirPlay mirroring is probably the more interesting new feature in iOS5.  If they could use a more standard protocol or get TV manufacturers to include AirPlay support directly in TVs, it would be an incredible business tool.  A dual-screen setup with the presentation on the big display, incoming participant questions on the iPad along with presenter notes.  So many...
Watch
oh-so-coco: LYTRO - click anywhere on the picture, I dare you. Three weeks ago I read an article on mashable.com about a revolutionary new camera called the LYTRO that requires no focusing whatsoever. In fact, believe it or not, all focusing can be done after the picture is taken. James and I, ever the early adopters, immediately reached out to the company producing the camera and said we would...
User Interface Galleries List →
Editorial: Netflix was too cheap before, but now... →
This comprehensive article on the Netflix price increase from Engadget has helped my cool down a little and may have convinced me to not cancel my subscription. Why is Netflix doing this? Because that streaming content isn't cheap and, as more people watch, those licensing fees are only going to get higher. And that's just the beginning: if Netflix is hustling more data than anybody...
4 tags
Streetmate – New iPhoneography App →
5 tags
"A Great User Experience Is Rooted in Your Attention to Detail It's essential to..."
– Apple's iOS Human Interface Guidelines: Introduction It's quite a document complete with case studies and lots of examples.  Really nice reference.
Lightscoop augments your SLR's built in flash →
This $30 attachment looks to greatly improve your built in flash by bouncing it off ceilings and thereby making the light diffuse. Or check out these DIY options.
4 tags
3 tags
Flickpad HD for iPad is Free Today →
Liveshare.com is cross-platform way to share... →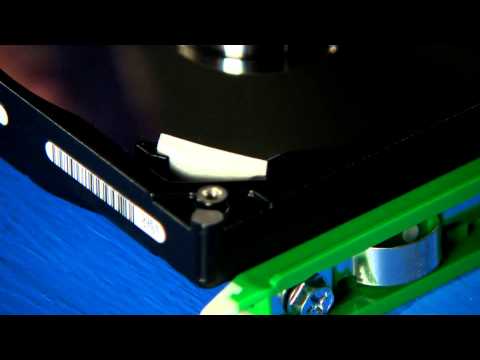 1 tag
"Giving people negative information - particularly the people who really need to..."
– Adam Bosworth, tech pioneer, talking about motivating people to improve their health.  From an interview with Scoble about Keas, the new socially-minded, health and wellness game for corporations. (Watch the first 30 minutes of the interview if you have the time, it's well worth it.)
1 tag
Final Cut Pro X brings iMovie qualities to pro... →
It's definitely worth watching the video. I'm looking forward to hearing how this major update is received. Available on the Mac App Store for $300.
The making of Cold Mailman video →
Follow up on the making of the Cold Mailman video. The video is a composite of frames using masked out images, rather than remote control lights.  That's a lot of work!
1 tag
Easy airport parking with Fast Park
If you need to park your car at the Austin airport, I highly recommend using Fast Park.  I just used the for the first time this past weekend.  I had been using the long term parking at the airport until they ticked me off by closing all of the close in lots despite dozens of empty spaces.  While I do enjoy the walk from lot F, Fast Park has a lot of perks: Comparable pricing to the cheapest...
3 tags
2 tags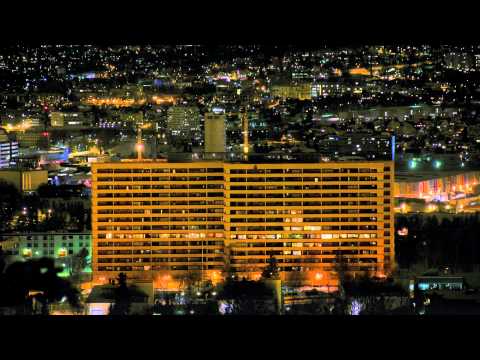 Flick and Share Creates a Single Download Link for... →
3 tags
Magic Hour app on sale, $.99 (itunes) →
This is a great Instagram companion since it's square format.  See my previous post and review.
3 tags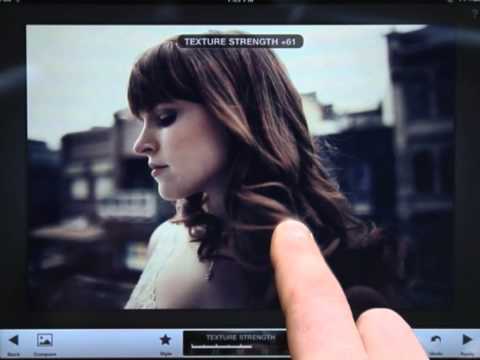 2 tags
"If the hardware is the brain and sinew of our products, the software is the..."
– Steve Jobs, WWDC 2011 Keynote Speech Take heart all you lone software interaction designers fighting for good design in product-based companies!
Apple Store's 10th Anniversary Poster reveals... →
5 tags
Watch
Windows 8 first demo (by engadget).  Looks like a nice integration of new touch UIs and the old standard mouse and keyboard.  It might just one up Mac's Lion by providing a more interactive overview screen (with Windows Phone like tiles).
4 tags
Explore movies and TV shows for iPad with... →
This free iPad app lets your browse through  movie and TV titles that can be played on the iPad.  The UI is pretty nice, but kind of jerky on the iPad 1, so it can be frustrating to get to similar titles (swipe 5 times!).  Definitely worth checking out.
3 tags
Watch
PicStroom is a free iPad app for browsing photo streams. Combine this with some great photo blogs and you could have a very nice app for gathering inspiration. (via PicStroom - Feeding inspiration)
"Point and shoot is an attitude, an approach to photography; it is not – nor to..."
– David DuChemin.  Full Article: Point & Shoot, My A**
Google Reader stops adding FeedBurner tracking URL
Clicking on a link within Google Reader used to add a lot of tracking text to the end of the URL, so that every link had something like this appended: "utm_source=feedburner&utm_medium=feed&utm_campaign=Feed%3A+techiebuzz+%28Techie+buzz%29" This made for a lot of ugly links, especially when trying to reference sources.  Not sure why this is gone, but it's nice you no...
2 tags